Volleyball Game between Metro and Colorado School of Mines
Each block has 300 photographs.
Photos were taken with hand-held Nikon D300 using Nikkor 18-200mm zoom lens.
Shutter was set to 3 photos per second for as long as the shutter was held down.
Metro lost the first 2 sets then clawed their way back to win the last 3 sets to win the game.
Here is a description of buttons that display after you click a photo to enlarge it.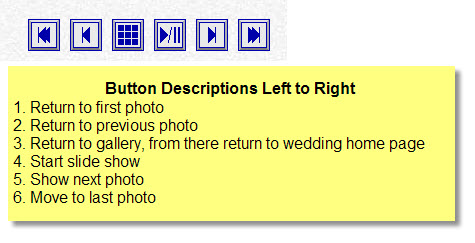 The slide show function displays each photo for 1 second (button 4, above).
If your computer system is slow then slide show works better after you have viewed each photo manually.
To stop a slide show click the "Return to gallery" button #3.